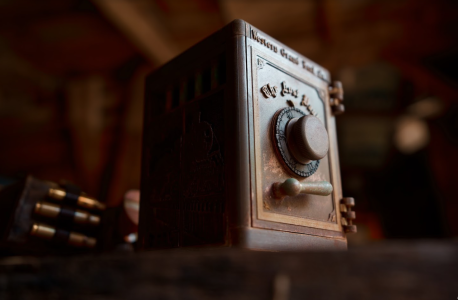 The Lost Vault box is beginner level puzzle box that uses riddles, combinations, and secret moves to safe guard the cherished belongings of the infamous outlaw Jesse James!

This puzzle was designed by Jesse Born, with a special thanks to Joshua Gant, Ben Oxenford, and Christina Born (sister).

All signups are entered into a spreadsheet and an email and invoice will be sent to you when your box is ready. If the invoice is not paid inside three weeks the box will be sold to another buyer.

Shipping to USA: FREE!
Shipping outside the USA: $30
Difficulty: Relatively easy, with multiple puzzles involved.
Metal-infused version: limited edition 500 puzzles.
IN STOCK | ORDER NOW
Black PLA version: Out of Stock | Order Below

Materials: Metal infused PLA, Wood, Brass.